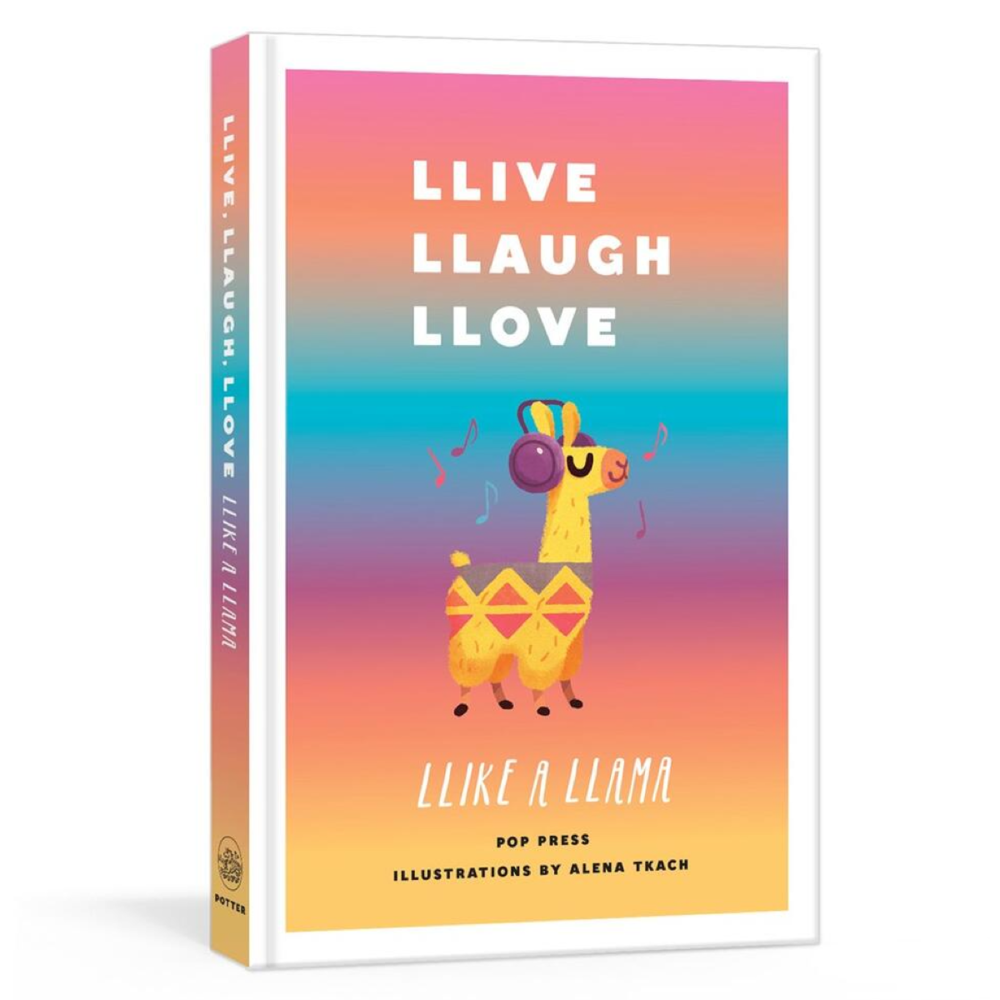 Llive, Llaugh, Llove Llike a Llama
When life gives you lemons, make llama-nade! This book is an ode to the warm, snuggly llama, our current pop culture obsession.

Everything you need to know in llife, you can llearn from a llama. Fluffy, funny-llooking creatures who spit when something bothers them--what's not to llove? Discover 100 encouraging quotes and positive aphorisms alongside llaugh-out-lloud illustrations of these fluffy friends. This is a book of llife llessons, llama-style.
(This book may contain a small, black sharpie mark on the bottom edge, so that it can't be returned to a different wholesaler.)
You must log in to comment.