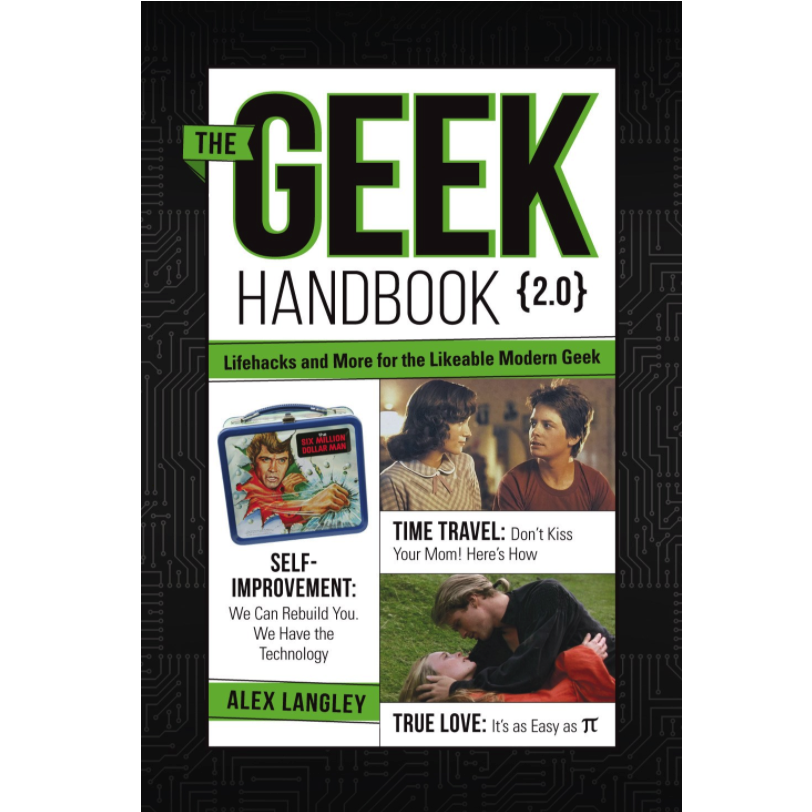 Geek Handbook 2.0: More Practical Skills and Advice for the Likeable Modern Geek
An indispensable guide to life, the universe, and everything that's awesomely geeky, The Geek Handbook 2.0 is packed with even more self-improvement and maintenance tips, lifehacks, and sound advice to help you power up your skills to build a better, faster, stronger you and have fun along the way. Among the things you'll discover:
• Ways to light your inner fire of creativity, whether you want to learn a new skill, write a novel, or try ham-butting.
• How to conquer school and rule it on a throne of iron and blood, whether you're in high school, college, or at Hogwarts.
• Steps you can take toward crushing your career in your mighty fist.
• Tech-tonic toys and geektastic gadgets.
• Learning everything you need to know about relationships from Mass Eff ect.
• How to prep for a number of possible apocalyptic ends to the world.

(This book may contain a small, black sharpie mark on the bottom edge, so that it can't be returned to a different wholesaler.)
You must log in to comment.