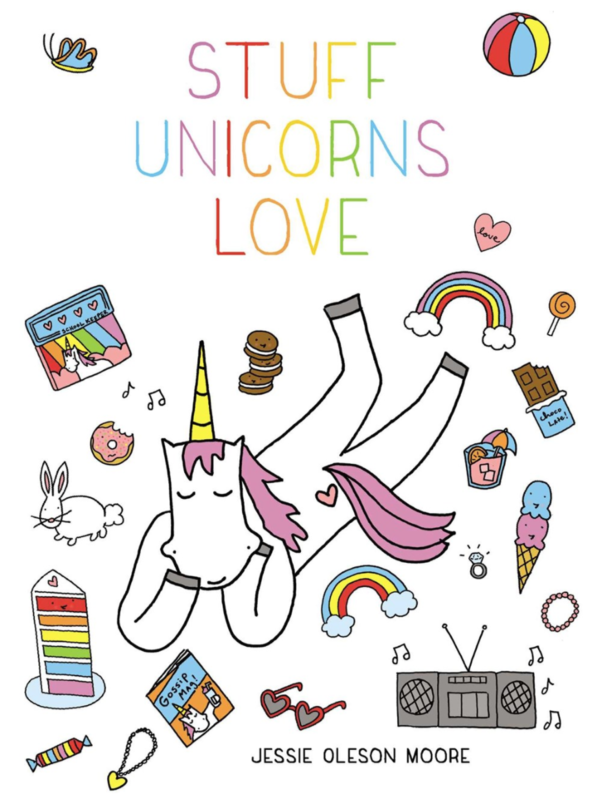 Stuff Unicorns Love
Glitter. Sparkles. Rainbows and shimmering manes. Sure, unicorns are magical, and their reputations have taken the world by storm, but how much do we know about what unicorns really think? What's their favorite cookie? What about their favorite color? Would they really drink that pastel milkshake you found on Pinterest? This whimsical, humorous imagining of what unicorns really think and what they truly love includes recipes for unicorn food, crafts, and the history of these mythical creatures. Learn the truth about these adorable (and painfully honest) creatures, as well as the facts behind their origins. With illustrations and tons of fascinating unicorn facts throughout, this is a perfect gift for unicorn lovers of all ages.

(This book may contain a small, black sharpie mark on the bottom edge, so that it can't be returned to a different wholesale.)
You must log in to comment.