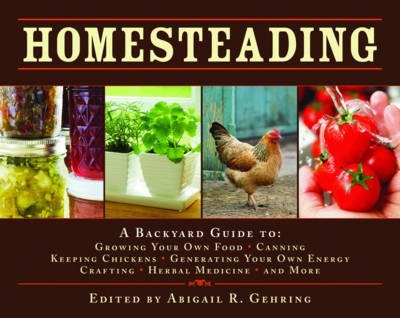 The Homesteading Handbook: A Back to Basics Guide to Growing Your Own Food, Canning, Keeping Chickens, Generating Your Own Energy, Crafting, Herbal Medicine, and More
Whether you live in the city, the suburbs, or even the wilderness, there is plenty you can do to live more sustainably and self-sufficiently. Got sunlight? Start container gardening. With a few plants, fresh tomatoes, which then become canned tomato sauce, are a real option. Reduce electricity use by eating dinner by candlelight (using homemade candles, of course). Learn to use rainwater to augment water supplies. Make your own soap and hand lotion. Consider keeping chickens for the eggs. From what to eat to supporting sustainable restaurants to avoiding dry cleaning, this book offers information on anything a homesteader needs—and more.
You must log in to comment.