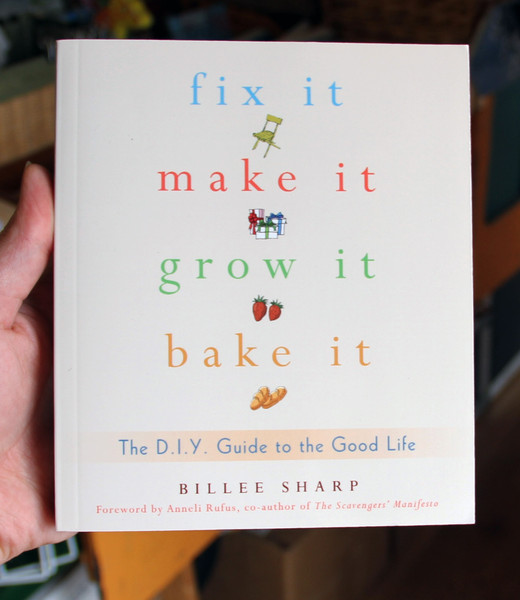 fix it, make it, grow it, bake it: The D.I.Y. Guide to the Good Life
Fix It, Make It, Grow It, Bake It is an inspiring and instructive guide to living the handmade life by consuming less and creating more. Practical and profound, this handy how-to covers every area of life and offers easy-to-do tips, recipes, and advice on saving money and the planet. You and your family can live more joyfully and far more creatively, all on a dime. The best things in life are free -- or if they aren't, you can have a lot of fun making them. Learn how to: Ditch the lawn and raise organic veggies; cook healthy meals for pennies; eco-clean your house with lemons and lavender; cure minor maladies from the kitchen cabinet; join a seed sharing community garden; save big dollars with small repairs; organize a free market; put the "happy" back in your holidays; and more.
You must log in to comment.