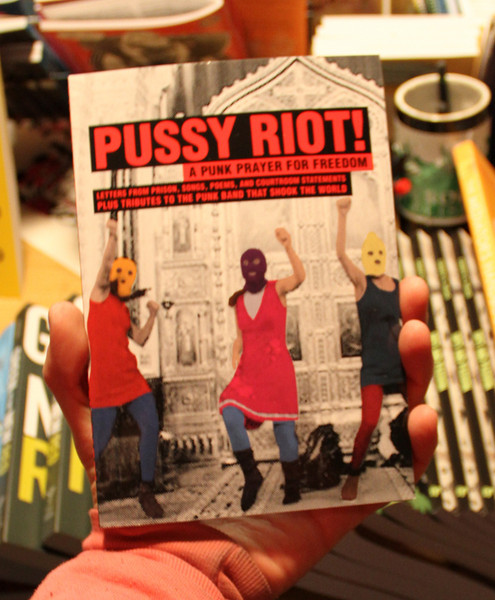 Pussy Riot!: A Punk Prayer For Freedom
February 21, 2012, Moscow—Five members of a Russian feminist punk collective Pussy Riot staged a performance in the Cathedral of Christ the Savior. Dressed in brightly colored tights and balaclavas, they performed their punk prayer, asking the Virgin Mary to drive out Russian president Vladimir Putin from the church. After just forty seconds, they were chased out by security. Three members of the collective, Maria Alyokhina, Nadezhda Tolokonnikova, and Yekaterina Samutsevich, known as Masha, Nadya, and Katya, were later arrested and charged with felony hooliganism motivated by religious hatred. As their trial unfolded, these young women became global feminist icons, garnering the attention and support of activists and artists around the world. The book contains new courtroom statements from October 10 appeal, and tributes by Bianca Jagger, Peaches & Simonne Jones, Tobi Vail, Barbara Browning, Vivien Goldman. These powerful, feminist punk women have been inspirations to people all over the world.
You must log in to comment.