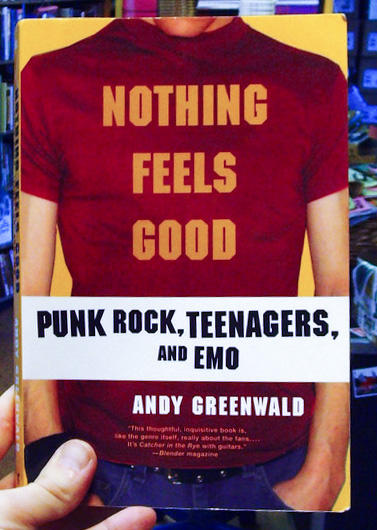 Nothing Feels Good: Punk Rock, Teenagers, and Emo
An occasionally scathing history, celebration, and critique of emo music, from the 80s to the 00s. In this fascinating account of a much-maligned genre, Andy Greenwald defines the melodic, expressive, and confessional genre of emo as a reaction to macho and aggressive punk rock, which seems reasonable, but he strikes a chord in noticing that no emo musician or fan self-describes that way, as it's inherently limiting. So to be emo, you have to deny all associations with emo. By the end, it doesn't feel like the book was making fun of emo kids but rather creating a feeling of understanding—understanding how they get stuck between points of emotional development and decision making; understanding why they hurt so much and cherish their sensitivity to painful events in their lives; and most of all, understanding how it became a self-perpetuating culture that spread into millions of fans, despite remaining "underground."
You must log in to comment.