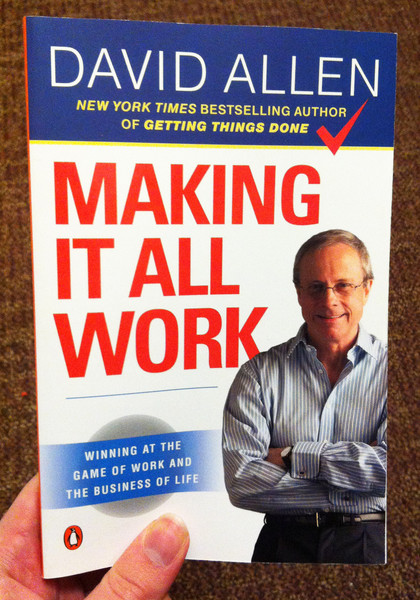 Making It All Work: Winning at the Game of Work and the Business of Life
Since its publication in 2001, Getting Things Done has become, Time magazine claims, "the defining self-help business book" of the decade. Inspiring millions of readers around the world, it clearly spoke to an urgent need in an increasingly time-pressured society. In this highly anticipated sequel, Making It All Work, Allen unlocks the full power of his methods across the entire span of life and work. While Getting Things Done functioned as a tool kit, Making It All Work is an invaluable road map, providing bearings to help you determine where you are in your life, and directions on how to get to where you want to be.
You must log in to comment.