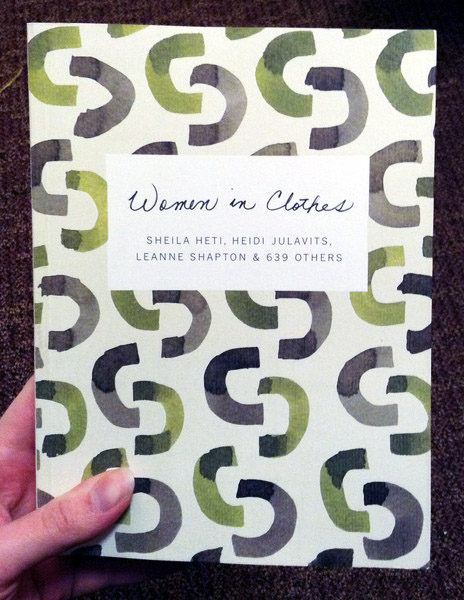 Women in Clothes
If you tried to explain this book to someone, you'd probably find yourself go on for a while about conversations between women and descriptions of old photographs of outfits and accessories. Then you'd probably realize you were rambling and that you actually have no words for what the book actually is. Because really, it is like no other.
With over 500 pages seeking to understand the way clothing affects us, this book combines personal interviews, conversations, memories, essays, and photo compilations from women of all types and nationalities, exploring their ideas of clothes, fashion, and identity, and how the garments we choose define and shape our lives every day.
You must log in to comment.