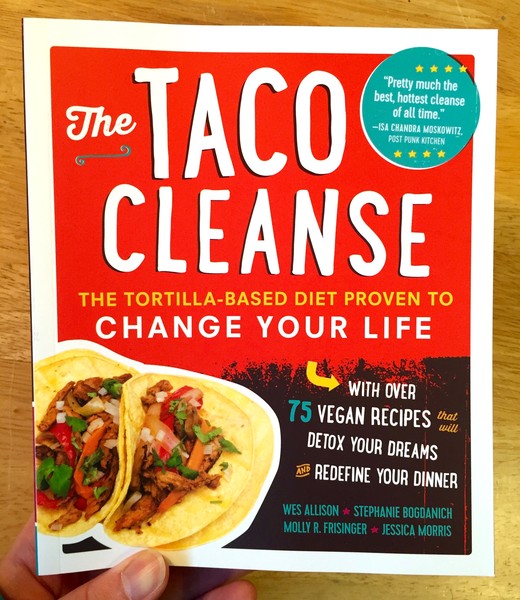 The Taco Cleanse: The Tortilla-Based Diet Proven to Change Your Life
Vegan tacos for the win

Tired of fasts, cleanses, juices, smoothies, sprouts, and complicated yet minimalist diets? Instead of feeling rejuvenated are you feeling depleted, anxious, and cranky? (Not to mention . . . hungry?) A group of vegan taco scientists in Austin, Texas now reveal their one-of-a-kind cleansing journey that anybody can follow and stick to—the Taco Cleanse. While the typical cleanse works by depriving you of your favorite foods, the plant-based Taco Cleanse rewards your body with what it naturally craves: tortillas, refried beans, guacamole! Yum! Love food, love yourself, and eat tasty food = recipe for good health and a long and happy life.
You must log in to comment.