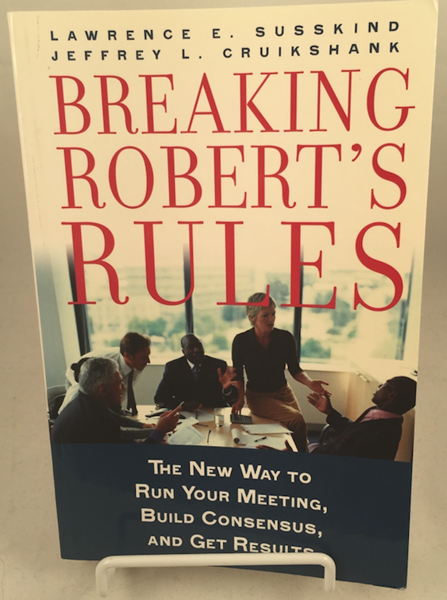 Breaking Robert's Rules: The New Way to Run Your Meeting, Build Consensus, and Get Results
This book is a guide for people who want to hold and participate in more productive meetings. It lays out ways in which groups can spend their time more effectively. The strategies are written in a clear and concise manner, and the book includes information on how groups can move past "majority rules" and other pitfalls of the "arcane rituals" that normally dictate group meetings.
You must log in to comment.