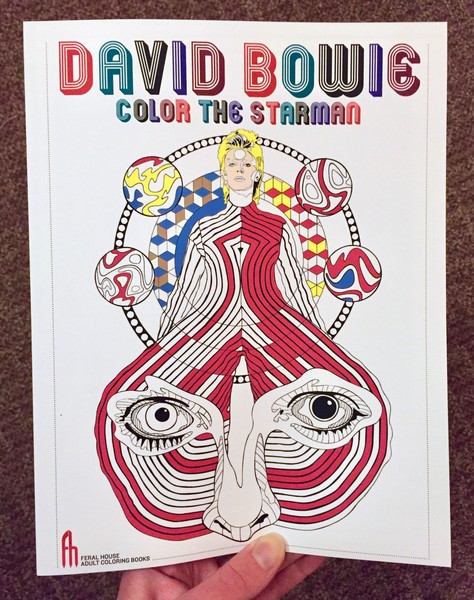 David Bowie: Color the Starman
Feral House Coloring Books for Adults

Color David Bowie, you all! Color him in glorious technicolors (or chill earth tones if that's your jam, you do you). Color him in your brain, in music, and on paper. Preferably while listening to him take you out on a journey to space and beyond. This particular Feral House adult coloring book is the most anticipated of the series. Hundreds of Bowie fans have begged for inclusion in the volume since Bowie has been a life-changing influence for them, due to the icon's transformational aesthetic in gender roles, pop music, and movies.
You must log in to comment.