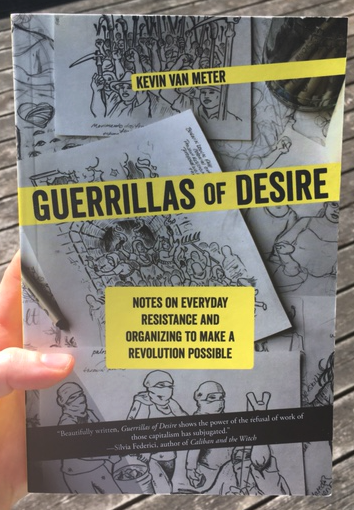 Guerrillas of Desire: Notes on Everyday Resistance and Organizing to Make a Revolution Possible
The Left is wrong!
Leftist strategies presuppose that the working and lower classes are either not able or lack the ability to organize, thereby curbing all possibility of serious resistance. But this assumption is false. Kevin Van Meter documents the efforts of these people to resist, whether it be by way of pilfering, sabotaging, faking illnesses, squatting, fleeing, or counter-strategizing. Van Meter points out that resistance has been constantly and consistently occurring since the institution of modern capitalism, and the recognition of this resistance must be understood if we are to progress and orchestrate future resistance.
"Anyone interested in mutual translation between progressive political theory and social activism today must read this book."
—Mark Blasius, Professor Emeritus of Political Science, The City University of New York Graduate Center and Center for LGBTQ Studies
You must log in to comment.