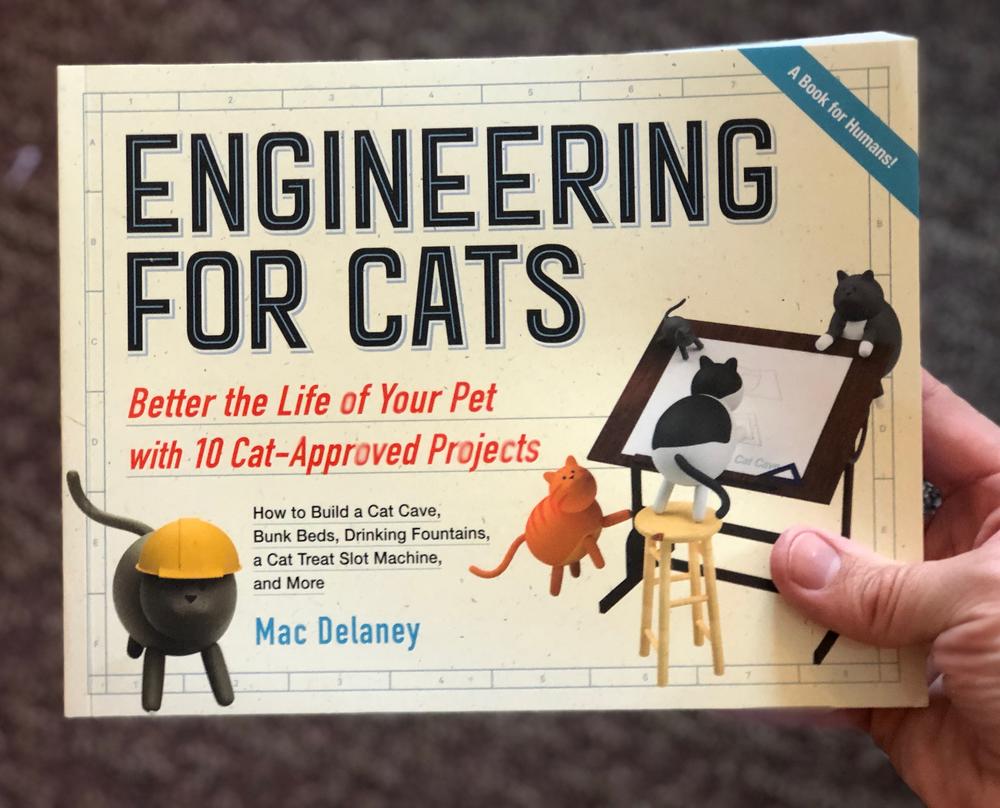 Engineering for Cats
Ever wonder how cats work? Engineering for Cats is a great book to not only understand the feline brain better, but also to use that information to advance kitten-kind forever. Mac Delaney, an aerospace engineer, uses his love of both science and cats to bring you a book that will help you master the art of cat ownership. He'll teach you why cats hate stagnant water, and also ways to give your cat other ways to obtain that much-needed H2O. Whether you're a cat lover, a history lover, or a science lover, Engineering for Cats has a little bit of something for everyone.
You must log in to comment.