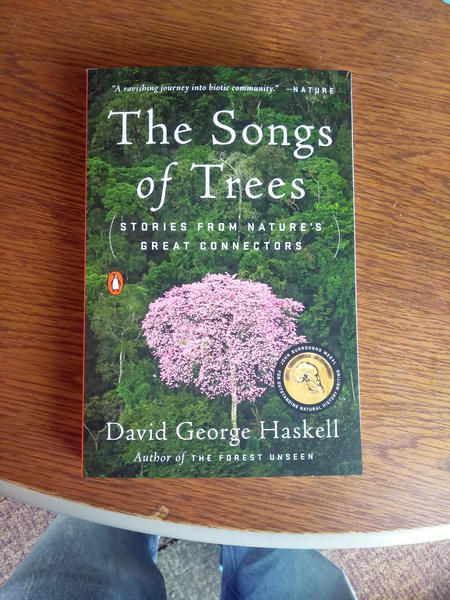 The Songs of Trees: Stories from Nature's Great Connectors
Trees! You're here 'cause you love them or are curious about them. Even a little.

David Haskell's The Songs of Trees explores how trees connect, affect, and relate to all species around them. The author walks readers through a journey of trees around urban cities, in flourishing forests, and in the midst of areas facing environmental change. Trees are not just biological connectors but also the robust gifts of substance and beauty to the experience of life.
You must log in to comment.