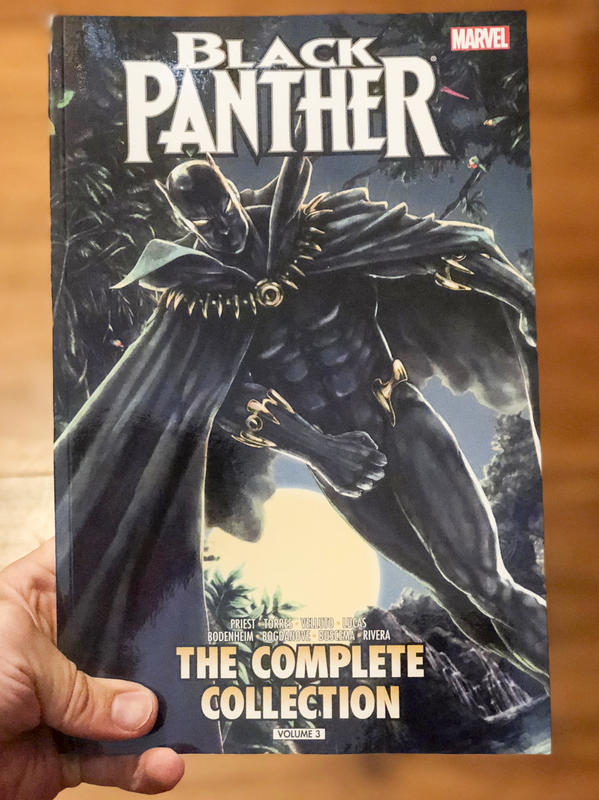 Black Panther by Christopher Priest: The Complete Collection Vol. 3
It's Black Panther vs. Iron Man- with Wolverine in the middle!
Former Black Panther, T'Challa, is in retirement, magic frogs wreak havoc, and Everett K. Ross is in big trouble. In this volume you'll be inquiring who the second Panther is, watching as T'Challa somehow ends up in 1986's Thor #370, and wondering where and how T'Challa's death somehow takes part in this crazy and twisted timeline of events. Plus, the Hulk makes an appearance. Christopher Priest does it again with this exciting and adventurous complete collection!
You must log in to comment.