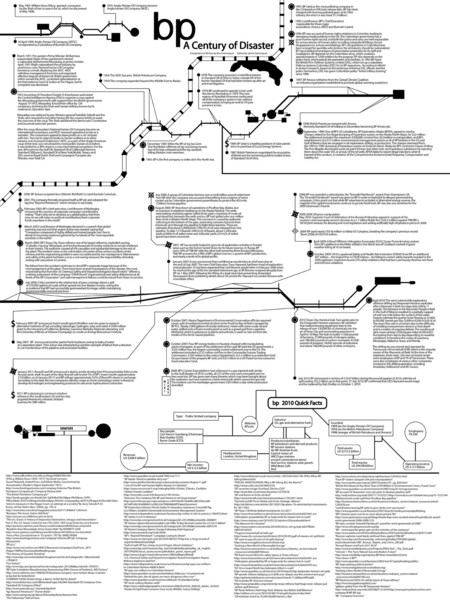 BP: A Century of Disaster poster
Do you have trouble focusing on all the areas of struggle and social justice? Well, this poster can help you out by providing cold, hard facts and talking points about BP's non-concern for seemingly anything but their own profits. These info-graphics walk you through blowouts, deals with governments, a CIA coup in Iran, BP's lobbying efforts in U.S. Congress to the tune of millions each year, and when the action explodes in the well-documented Deepwater spill of 2010, it's clear these kind of events have been happening all along. Sources are cited and details are present. Get ready to chat up your conservative relatives.
*Have your poster shipped in a Poster Tube for extra protection! Posters not shipped in tubes will be folded in half for packaging and are more subject to wear while shipping. *
*Poster tube especially recommended for this poster due to its size and thickness.
You must log in to comment.