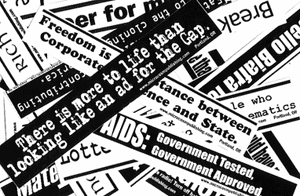 $20 Superpack: 125 Miscellaneous Stickers!
This is an even better deal! And what a fun mystery! We discontinued a bunch of old stickers so we are selling them off super cheap, 125 for just $20!! You've loved the miscut patches, you've adored the well loved books, you've delighted in the slightly damaged T-shirts, now find the joys of bulk miscellaneous stickers. There will be many duplicates of some stickers, so this is a great way to bulk up the stickers for your store or distro, or happily give them away to friends!
Goes great with a Pound o' Zines!
You must log in to comment.