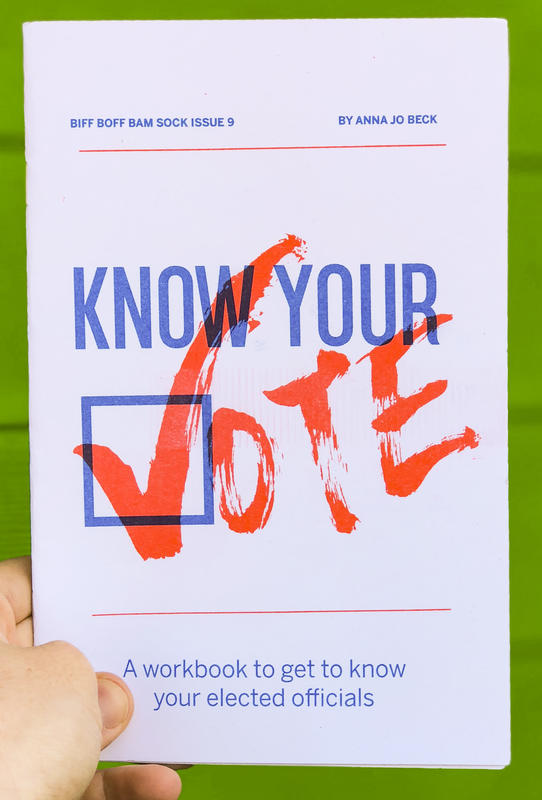 Biff Boff Bam Sock Issue 9: Know Your Vote
As the title suggests, you'll get that down-low you needed to understand how to vote. Learn how to get your vote out there—this zine covers everything from registering to vote to actually voting, plus tips on how to research the candidates and find out what decisions they've made in the past on issues that matter to you. Also includes some guidelines to contacting the candidates and your elected officials.
You must log in to comment.