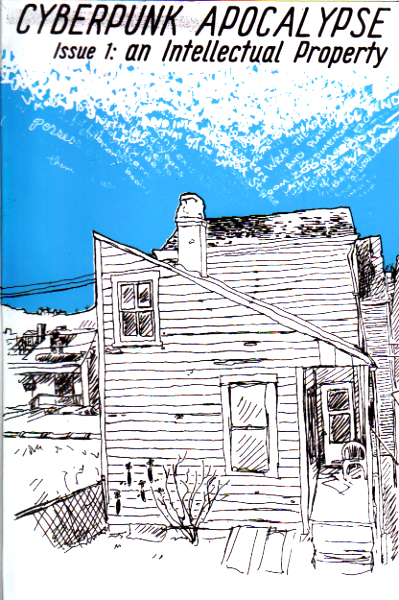 Cyberpunk Apocalypse #1: An Intellectual Property
The Cyberpunk Apocalypse is a writers' cooperative work & event space, residency program, and publication based out of upper Lawrenceville, Pittsburgh PA. This is issue #1 of their collaborative zine, and it deals with the subject of open-source, intellectual property, and physical property. Included are essays on virtual philanthropy, making fused plastic out of shopping bags, easy tips for cleaning your soil of toxins, a brief rant on steampunk, and how Manifest Destiny relates to Google Earth. A strong first effort from a growing and inspiring project.
You must log in to comment.