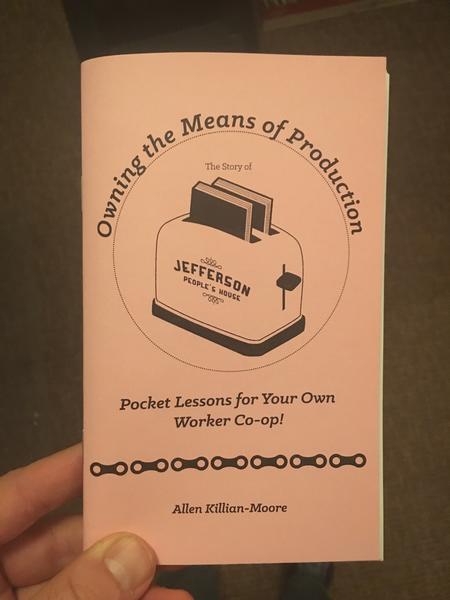 Owning the Means of Production: Pocket Lessons for Your Own Worker Co-op!
If you are interested in starting a worker-cooperative, learn about the story of Jefferson People's House, a co-operative cafe in Duluth, Minnesota, written by one of the founders. The successes and failures of the cafe's year in business are laid out here in a compelling narrative worth reading, either as a good story or for practical guidance and caution as you build your own co-op business plan.
You must log in to comment.