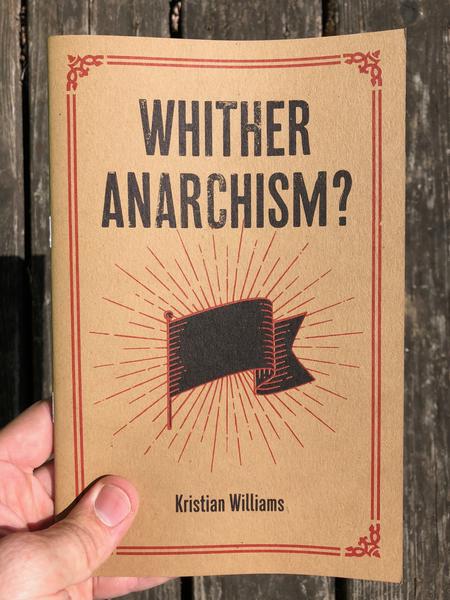 Whither Anarchism?
In Whither Anarchism, Kristian Williams looks at contemporary anarchism scene and asks "where is anarchism headed?"
In three essays this zine examines what anarchism means as a political philosophy, how today's anarchists diverge from their predecessors, and how the current movement can overcome it's present limitations to make a distinctive contribution to the struggle for freedom and equality.
You must log in to comment.