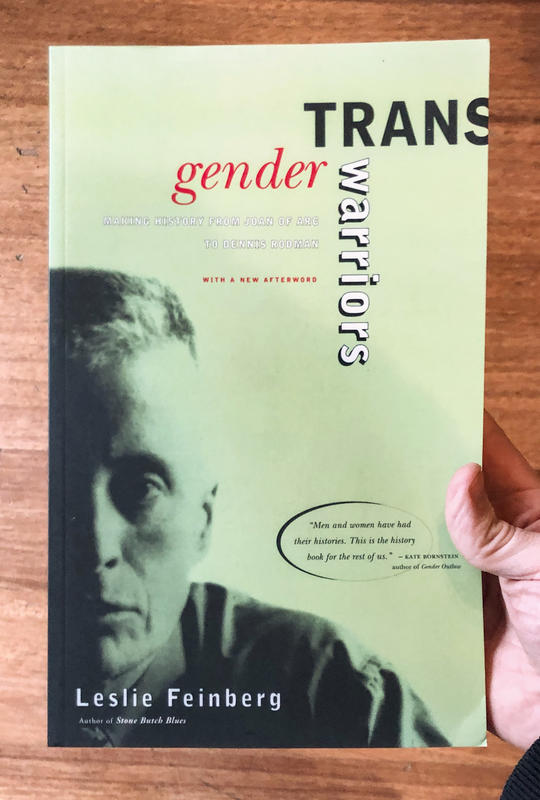 Transgender Warriors: Making History from Joan of Arc to Dennis Rodman
Get a slice of trans history from one of the most prominent trans advocates around. Leslie Feinberg outlines where trans people were and what they were up to, with chapters on "Where Bigotry Began," "Our Sacred Past," and "Not Just Passing." Feinberg's definition of transgender is "people who cross the cultural boundaries of gender," so you're getting the history of butch dykes, women who pass as men in order to survive and work, non-binary, people transitioning, and drag queens. Get a glimpse into the rarely told history of a kick-ass group of people, told by someone who truly cared.
You must log in to comment.