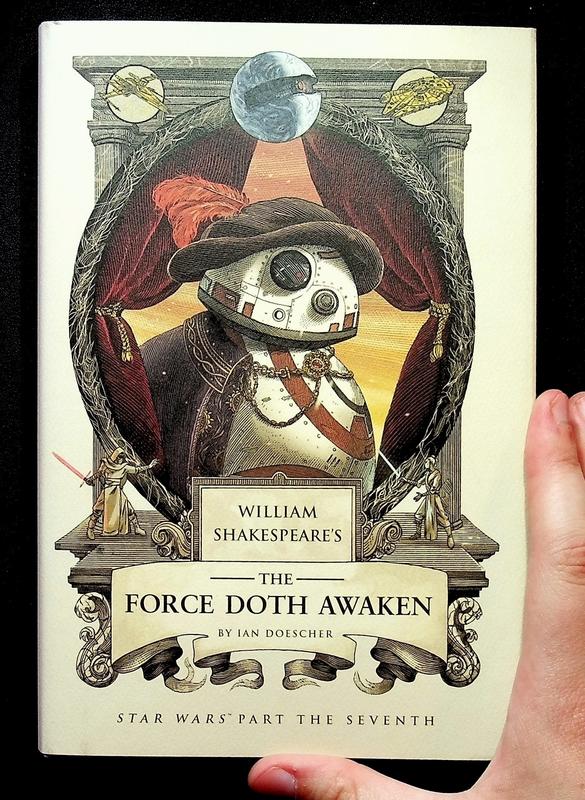 William Shakespeare's The Force Doth Awaken
Experience Star Wars The Force Awakens reimagined as a play in the style of William Shakespeare. Ian Doescher takes the film script and transforms it into verse, expertly retelling the seventh part of this series.
"The curtain rises on a galaxy-wide drama! New players take the stage as Rey, Finn, BB-8, and Poe Dameron clash with Kylo Ren and the vile First Order. Star-crossed lovers reunite, a lost knight is found . . . and tragedy befalls the house of Solo."
You must log in to comment.