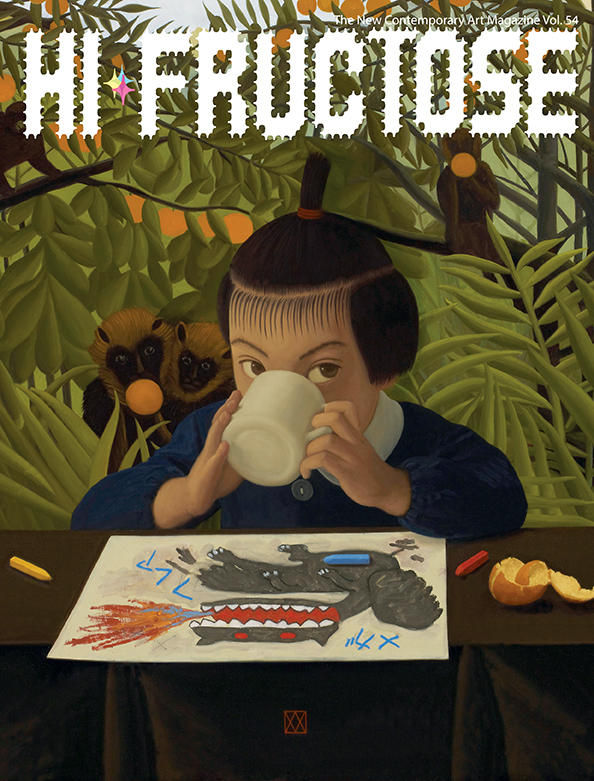 HI FRUCTOSE: Vol. 54
Always delivering the cutting edge of contemporary art, from the weird to the divine, Hi Fructose is back, its pages filled with colorful works from (mostly) living artists, with room made for a few essays that open a door into their process and work. This issue features: the paintings of Eunjeong Choi, the paintings of Riika Sormunen, a retrospective on the art and life of Eyvind Earle, the narrative quilts of Bisa Butler, the geometric B-Boy sculptures of Taku Obata, the dense digital collages of Luis Toledo, cover artist Mitsuru Watanabe's take on classic paintings, the figurative paintings of Kati Heck, and a review on a new documentary on special effects legend Phil Tippett! Plus: a 16-page insert on the drawings of Ozabu printed on fine toothy paper, and more.
You must log in to comment.