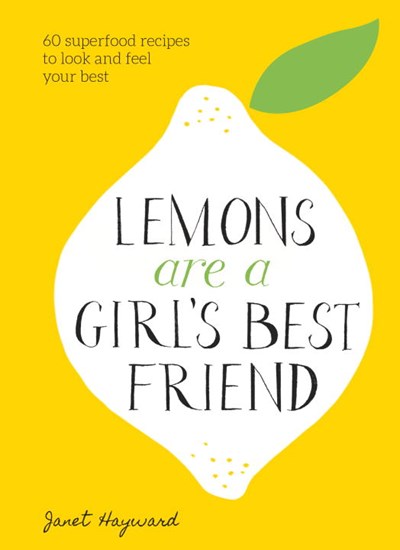 Lemons Are a Girl's Best Friend: 60 Superfood Recipes to Look and Feel Your Best
Lemons Are a Girl's Best Friend is a handy, pocket-sized guide to thirty superfoods, each with two simple recipes--one to eat and one to use as a beauty treatment, complete with notes about each food's benefits and best uses. Each recipe uses just a handful of all-natural, common ingredients to make deliciously clean dishes and easy treatments for healthier skin, hair, and nails. Each superfood is introduced with a list of its active compounds, which are then translated into tangible benefits--for example, the Vitamin C in the Tomato and Basil Bruschetta gives your immune system a boost, while the lycopene in the Tomato Face Mask protects your skin from free radicals and UV rays. With recipes for grocery store staples (oats, sweet potatoes, cucumbers) and buzzy superfoods (seaweed, chia seeds, cider vinegar) alike, there is something in Lemons for everyone!
(This book may contain a small, black sharpie mark on the bottom edge, so that it can't be returned to a different wholesaler.)
You must log in to comment.