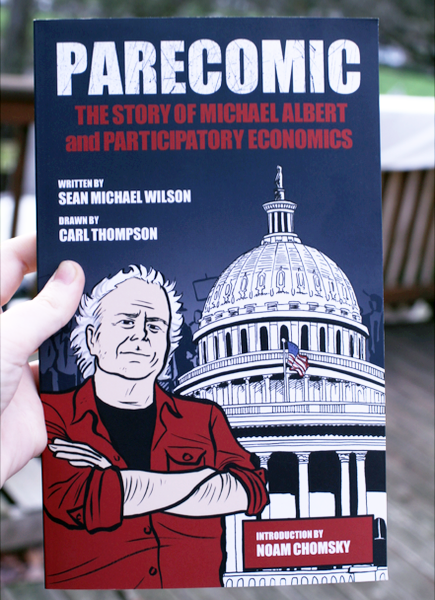 Parecomic: The Story of Michael Albert and Participatory Economics (slightly damaged)
Written by Sean Michael Wilson, and drawn by Carl Thompson, PARECOMIC is about Michael Albert and his life's struggle as a US left wing activist, reaching right back to the heady days of 1960's student demos and lifestyle rebellions. From the development of the anti war movement, civil rights, the woman's movement, and the black panthers to the establishment of alternative media like South End Press and Znet. PARECOMIC shows us Michael's story, and at the same time the ideas and issues that influence both our society and the better alternative that we can build via the anarchist influenced system of participatory economics. Or PARECON for short - hence the title for our book, which rather started out as a joke - but has stuck: PARECOMIC.
You must log in to comment.