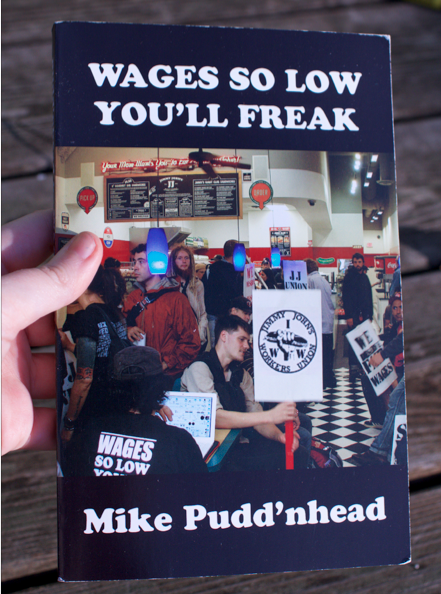 Wages So Low You'll Freak
"This is the story of the 4 years I spent trying to organize a union at Jimmy John's.
It contains sex, drugs, and violence.
It also contains blood, sweat, and tears.
The characters are communists, anarchists, and liberals.
They are also punk rockers, hip hoppers, and bike nerds.
So it's pretty much the hottest book out there."
-Mike Pudd'nhead
You must log in to comment.