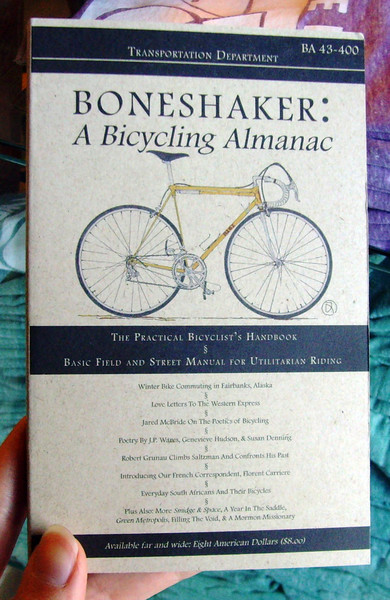 Boneshaker: A Bicycling Almanac 43-400
Modeled loosely after the War Department's 1941 Soldier's Basic Field Manual, Boneshaker fashions itself the practical bicyclist's literary periodical-style handbook. The editors believe that the bicycle, when conceived of and used appropriately, can become a tool for social change and community building. And though bicycling has become, for better or worse, an activity tied to radical undertones and bohemian implications, they are more interested taking about riding bicycles to get where they are going. This almanac is, therefore, a collective ode to the ride itself, that fundamentally lonesome experience one has in the saddle, and the results of repeating that ride in different directions on different days with different destinations in each instance.
You must log in to comment.