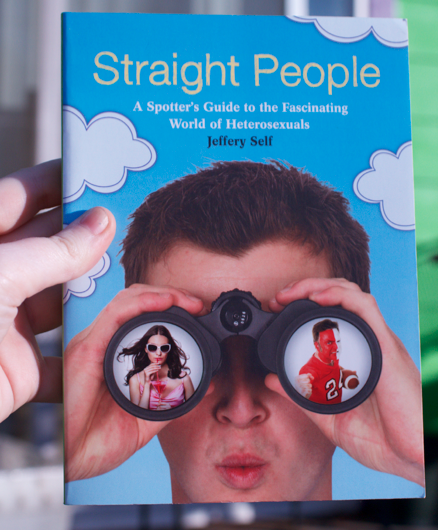 Straight People: A Spotter's Guide to the Fascinating World of Heterosexuals
Modeled after bird spotters' guides, "Straight People" is an affectionate and humorous guide to the various species and subspecies of the sexual majority: the heterosexual.
In this hilarious, easy-to-use field guide, actor and author Jeffery Self compiles everything you've ever wanted to know about heteros Nesting behavior, feeding and mating habits, migration patterns, key identification features, and more. Complemented by fun two-color illustrations, interactive charts, graphs, and quizzes throughout, "Straight People" is guaranteed entertainment for readers for all walks of life.
You must log in to comment.