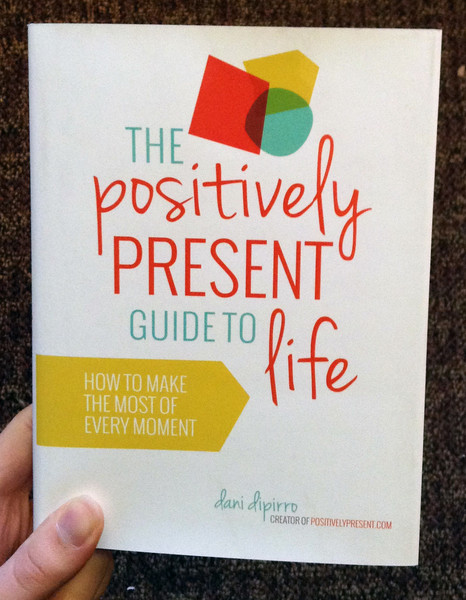 The Positively Present Guide to Life: How to Make the Most of Every Moment
Positivity blogger Dani DiPirro, whose life transformed when she decided to focus on living a more positive and present life, explores how others can do the same in this inspirational new two-color book. Expanding on Dani's highly popular "Positively Present" blog entries, she provides specific, action-oriented advice for embracing positive thinking in everyday life in order to create a nurturing home, build a fulfilling career, develop great relationships, appreciate true love, and embrace change.
Central to the book's appeal are 30 practical activities relating to key themes of home, work, friendship, love, and change, which form the five main chapters of the book. Alongside motivating lists and special features -- such as a list of "Positivity Principles" and suggestions of "52 Ways to Live in the Moment" -- the activities provide a "positivity program" that can be done, in sequence or on a dip-in basis, to help readers achieve an all-round happier, more fulfilled life.
You must log in to comment.