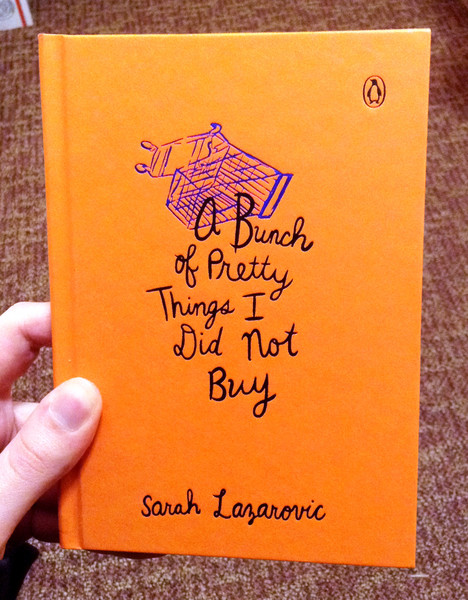 A Bunch of Pretty Things I Did Not Buy
Seemingly an innocuous piece about fluffy consumerism, Sarah Lazarovic's book about coveting beautiful things goes shockingly in depth about the political ramifications and results of our shopping choices.
She looks at people's tendencies to hoard, where the clothes are manufactured, the equation of identity with brands and fashion, and how we sometimes find ourselves buying things that we don't even love.
Lazarovic grew up in suburban Florida, miles from the "good mall" where she carved out who she was before abandoning its synthetic smells for her local thrift store and a game of seeing how many rayon dresses she could obtain for a crisp twenty-dollar bill. By the end of the book, she is living in Ontario and is now an adult, making much more informed choices about where her products come from and not needing to own all of the things she admires.
You must log in to comment.