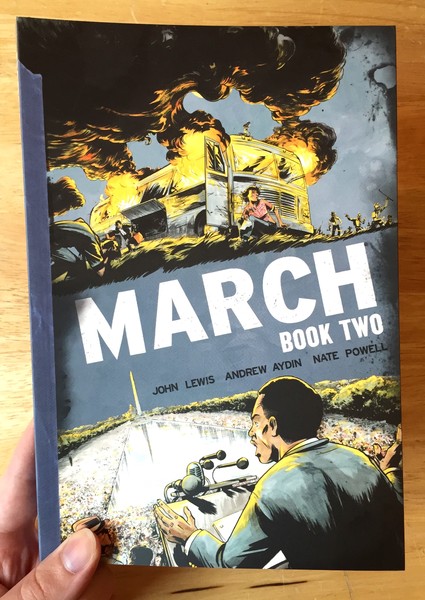 MARCH: Book 2
It's the 2nd volume in the MARCH trilogy!
Congressman John Lewis, American icon and one of the key figures of the civil rights movement, continues his award-winning graphic novel trilogy, with co-writer Andrew Aydin and artist Nate Powell, inspired by a 1950s comic book that helped prepare his own generation to join in the struggle. Now, March brings the lessons of history to vivid life for a new generation, with a message that is surprisingly and urgently relevant for today's world.
You must log in to comment.