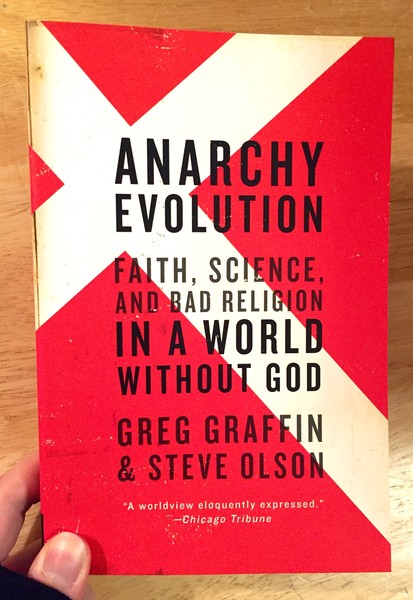 Anarchy Evolution: Faith, Science, and Bad Religion in a World Without God
Okay, there are a few things going on here. First off, did you know that Greg Graffin, a founding member of Bad Religion, quit the band to get a PhD, and is now a UCLA lecturer in paleontology? Now he's co-written a book with author Steve Olson (whose most recent book Eruption tells the exciting story of Mount St Helens!) about religion and science and punk rock... really everything interesting that you aren't supposed to talk about at dinner with the family, all combined in one super interesting book. Atheism, anarchism, and evolution ftw!
You must log in to comment.