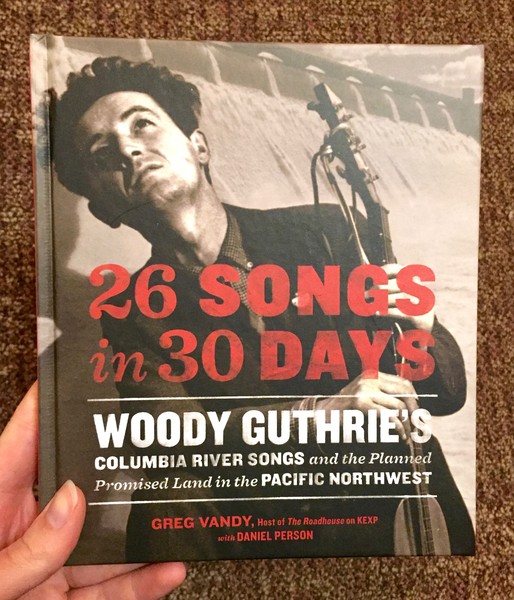 26 Songs in 30 Days: Woody Guthrie's Columbia River Songs and the Planned Promised Land in the Pacific Northwest
75 years ago, in 1941, the guvmint paid hard-traveling folk singer Woody Guthrie to live in the Pacific Northwest for a month and write propaganda songs about how awesome the new Grand Coulee Dam was going to be for farmers, workers, tourists, and everybody. He obliged, and the resulting 26 songs—some of which, like "Roll on Columbia," have become classics—are captured in this book, along with the story of the complicated politics and partnership. The great folk revival of the 1930s was a reflection of the hard times of that period, and the resurgence of interest today is similarly motivated.
You must log in to comment.