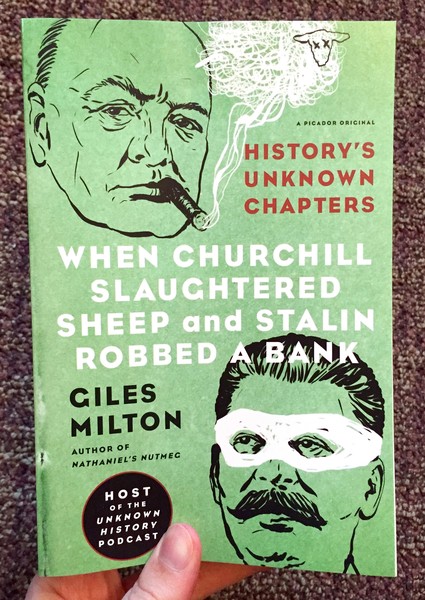 When Churchill Slaughtered Sheep and Stalin Robbed a Bank: History's Unknown Chapters
Giles Milton allows access to the lesser known, gloriously debauch and shocking threads of history that were no doubt conveniently omitted from your dry, decaying textbooks in this second installment of History's Unknown Chapters. Prepare to reconsider historical figures that have typically only been presented alongside their highlight reels and delve into freakish tales that have largely been lost in the pockets of history. Noteworthy episodes detail a Russian scientist's attempts to create a human-ape hybrid and Stalin's assassination by means of malicious inner circle betrayal. Historical consumption has been sweetened, my friends. Get a healthy fix of facts that read to the fascinating tune of fiction.
You must log in to comment.