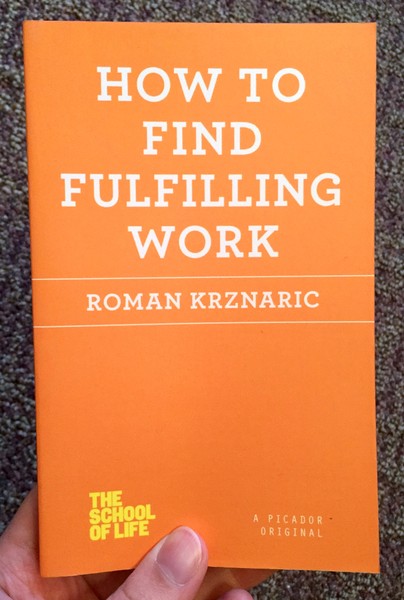 How to Find Fulfilling Work (The School of Life)
As many of us join and prepare to enter the work world, there is more at stake than a decent salary. We are seeking work that is fulfilling -work that we won't grow to hate, and for some - work that makes a difference in the world. Often times, these goals can be hard to unite. With an attention to culture, history, and the human pysche, this book explores the choices, risks, and decisions that can ultimately lead you to fulfilling career. Krznaric reveals why finding fulfilling work is so difficult and provides you with the steps towards a happier, healthier, fulfilling work life.
The desire for fulfilling work is one of the great aspirations of our age. This book reveals explores the competing claims we face for money, status, and meaning in our lives. Drawing on wisdom from a variety of disciplines, cultural thinker Roman Krznaric sets out a practical guide to negotiating the labyrinth of choices, overcoming fear of change, and finding a career in which you thrive. Overturning a century of traditional thought about career change, Krznaric reveals just what it takes to find life-enhancing work
You must log in to comment.