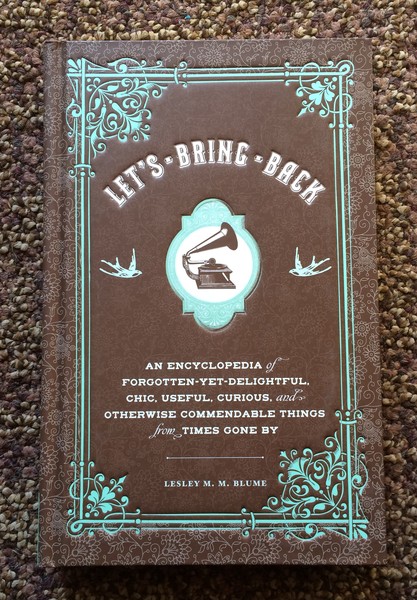 Let's Bring Back: An Encyclopedia of Forgotten-Yet-Delightful, Chic, Useful, Curious, and Otherwise Commendable Things from Times Gone By
This book takes you back in time with a nostalgic collection of words, things and oddities that have been lost to time. It's a great way to expand your vocabulary or add a bit of realism to your historical fiction.
You must log in to comment.