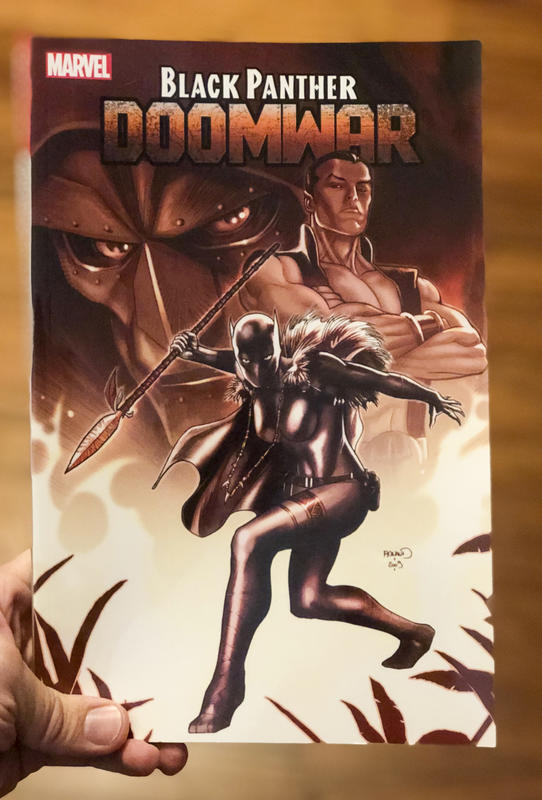 Black Panther: Doomwar
While the new Black Panther is already struggling to keep her country together, she finds herself on a collision course with one of the most powerful and feared despots, Doctor Doom. It will take the combined forces of the X-Men, the Fantastic Four, Deadpool, and TWO Black Panthers to fight against him. T'Challa returns home, which leaves us wondering if Shuri will get to keep her position long enough to face enemy Klaw, and how the state of Wakanda will continue to be affected.
You must log in to comment.