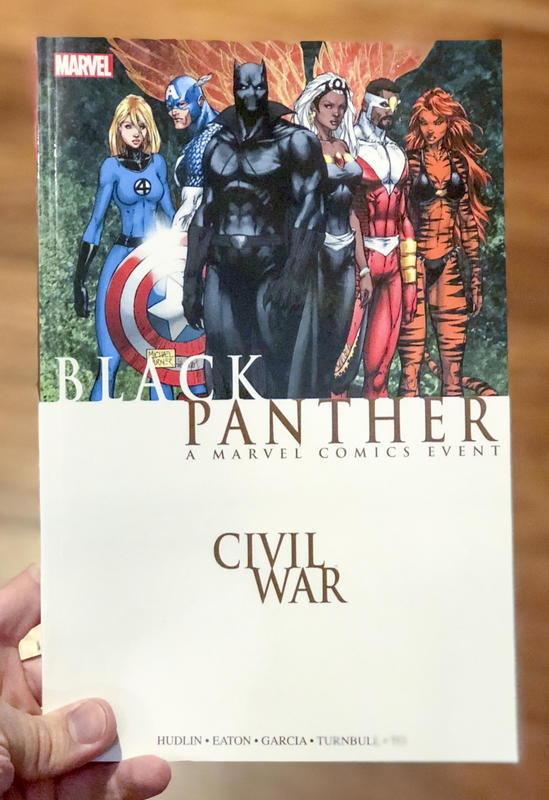 Black Panther: Civil War (New Printing)
King T'Challa and his wife Queen Ororo embark on a diplomatic tour, taking them to places all across the globe including Latveria, The Moon, Atlantis, and finally the United States, where they'll meet with their respective leaders. None other than Mr. Tony Stark, T'challa's former Avengers teammate, and now point man for the U.S. government's implementation of the superhuman registration act, enters the scene. Will the Black Panther decide to get involved with the Civil War or will he remain on the sidelines? Who else will turn up to join the team.
You must log in to comment.