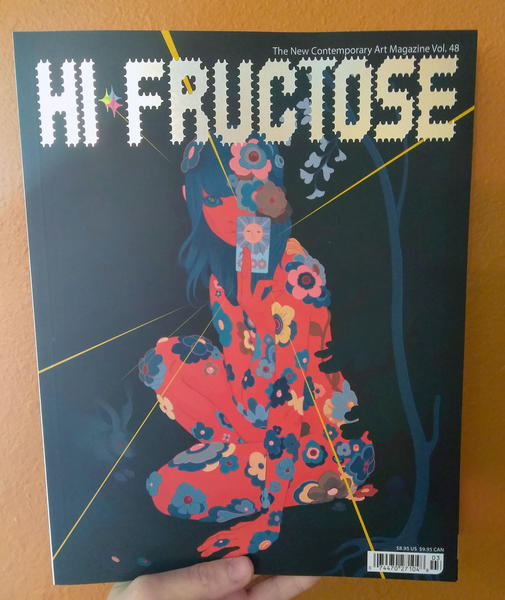 HI FRUCTOSE: Vol. 48
This issue's features include: the ceramic sculptures of Katherine Morling, the noir paintings of Troy Brooks, the paintings of Aylin Zaptçioglu, the geometric utopian world of Tishk Barzanji. Then we discover the rolled newspaper sculptures of animals by Hitotsuyama Studio, and then we get a history of industrial art pioneers Survival Research Laboratories, followed by the awkwardly humourous paintings of Jang Koal, the sculptures of Samuel Salcedo, and the surreal paintings of Bruno Pontiroli and Lola Gil. Plus a special 16-page glossy insert section dedicated to the recent paintings and stain glass work of this volume's cover artist James Jean!
You must log in to comment.