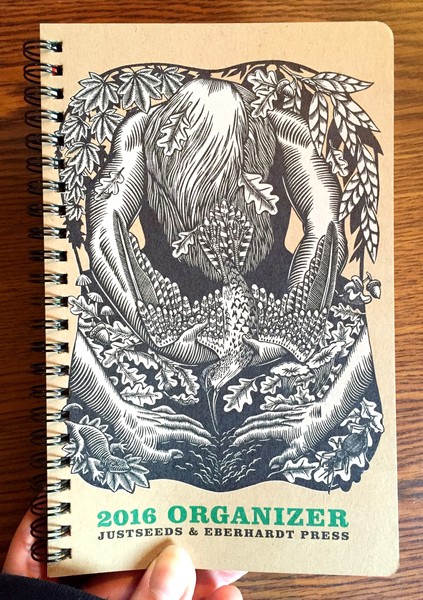 2016 Just Seeds Organizer
A lovely organizer for the next year featuring art by the Justseeds Collective! It's a clean, simple, uncluttered organizer and datebook, featuring art by 13 Justseeds artists and elegant design. In the larger edition, each week fits on one page. In the smaller edition, each week fits on two pages. It also features a lunar phase calendar, two pages of months-at-a-glance, and several blank pages at the back. A strong wire binding allows it to open flat and enjoy the full-color interior artwork while uncoated cardstock covers will withstand the inevitable abuse that a planner faces over the course of a year.
You must log in to comment.