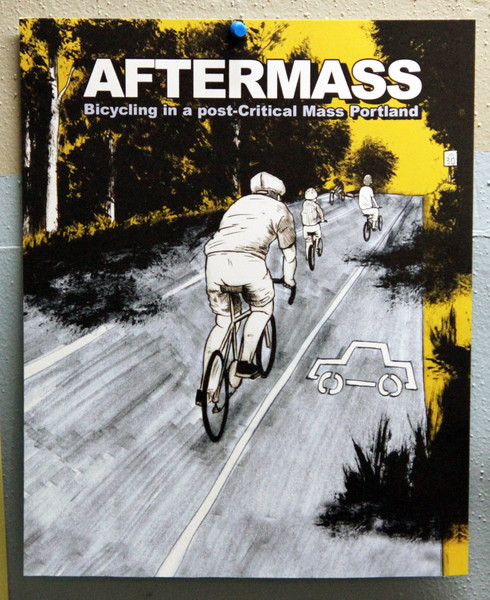 Aftermass poster
Let's stripe those car lanes so by 2050, when cars are not so dominant in our culture, the minority who operate them still know which roads they are welcome and safe on.
This is a benefit fundraiser for production of the film, Aftermass: Bicycling in a Post-Critical Mass Portland.
*Have your poster shipped in a Poster Tube for extra protection! Posters not shipped in tubes will be folded in half for packaging and are more subject to wear while shipping.*
You must log in to comment.