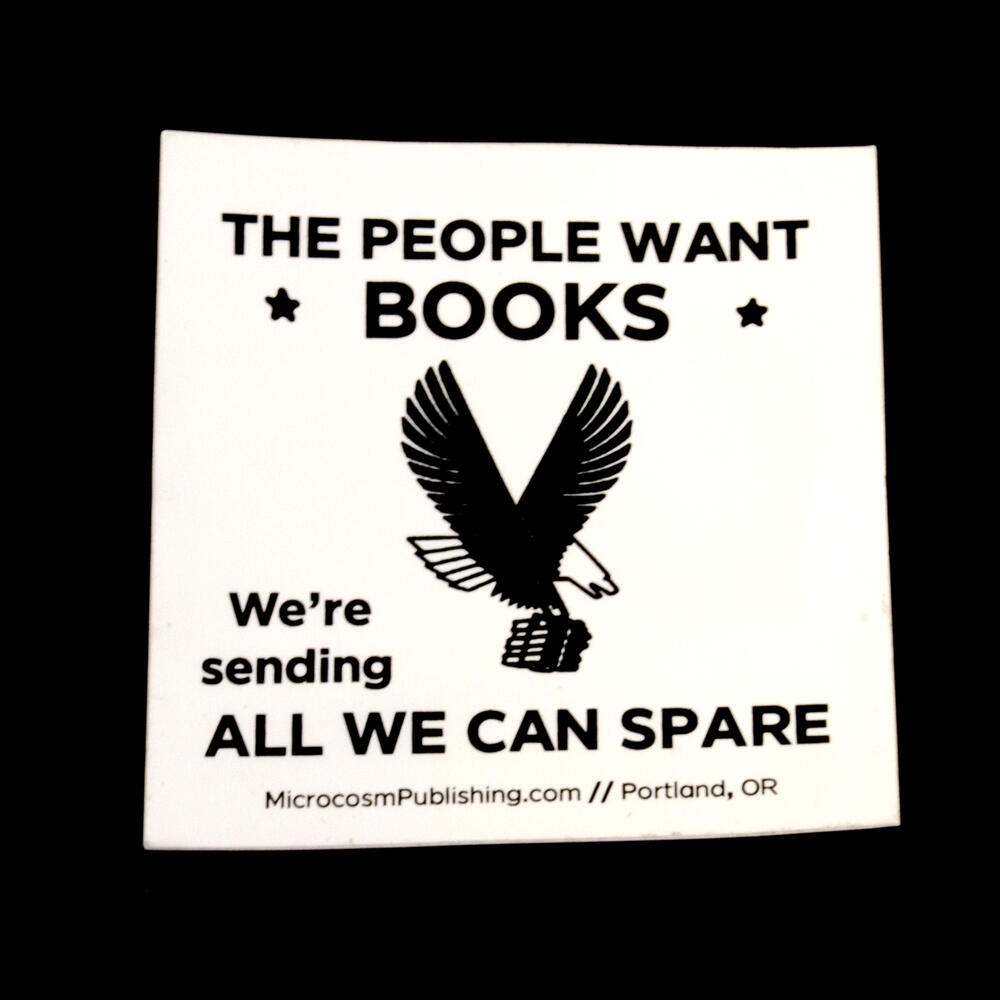 Sticker #403

The People Want Books, We're Sending ALL WE CAN SPARE

Microcosm is devoted to people having access to books and to reading! We especially want books to be available that are about improving our society through social commentary, activism, etc. Books are such an important part of society since they bring about change and support and help people understand and discover new opinions. Support books. Support people getting them.

You must log in to comment.