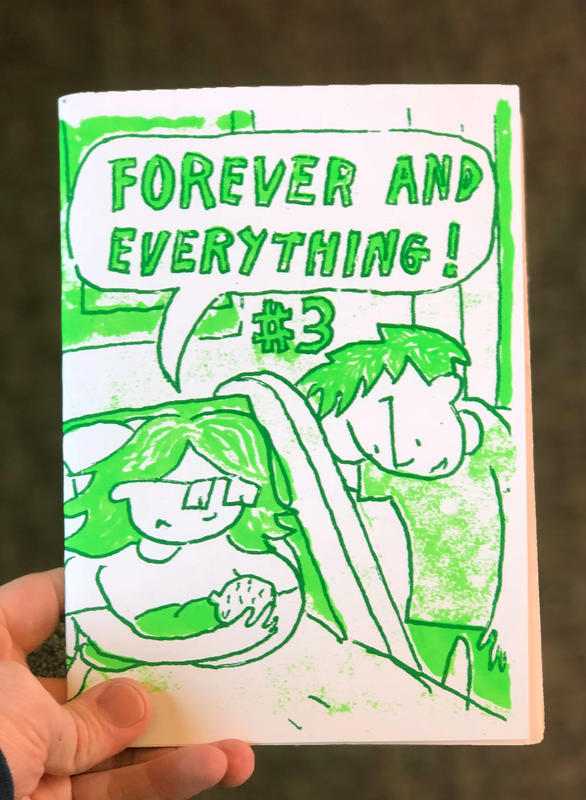 Forever and Everything #3
As with his past issues, Kyle Bravo uses his comic book skills to illustrate his chaotic everyday life as a father. With anecdotes about the proper time to take a shit and discussions about what name to pick for a child, Kyle has got a relatably funny way of depicting life's decisions and canundrums that affect his everyday life. A fun simple read that parents will most probably find something relatable within its pages.
You must log in to comment.