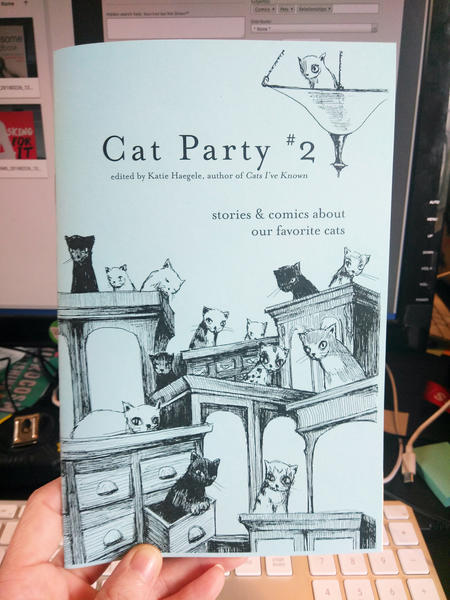 Cat Party #2: Stories & Comics About Our Favorite Cats
Issue 2 of Cat Party begins with an introduction from Katie and features five stories and comics by a variety of creators. This zine gives insight to the feline companion, from human-animal telepathy to learning to acknowledge who's boss, these stories are charming and will have you racing home to sneak in some cuddle time with your furry children.
You must log in to comment.