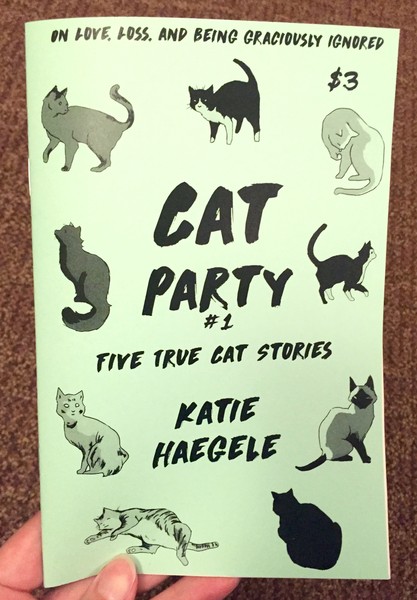 Cat Party #1: Five True Cat Stories
These five tales are excerpted from Katie Haegele's next book, Cats I've Known (out from Microcosm in fall 2017, look for it!). The book is about learning to live with yourself through loss and love, and these five selections show the full range, from poignant to silly. Get your cat fix on while you wait for the book to come out! And then, you know, write some of your own cat stories.
You must log in to comment.