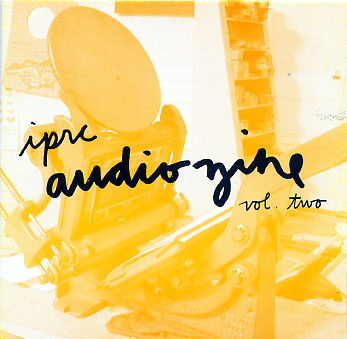 IPRC Audio Zine Vol. 2
For those who like their zines read to them, the IPRC (Independent Publishing Resource Center) has put out another collection of audio zines, read aloud by the very people who wrote them. This disc includes Artnoose reading from Kerbloom #65 about a zine tour she went on with Tomas of Rad Dad. Allie and Bill Donahue represent their zine Biff with Allie's piece about watching baseball. Paul Nama of Corpritboy takes a trip through America dispensing postcard-sized anecdotes. Also featured are Glossolalia, Dishwasher, Camojacket, Confessions of an Urban Hillbilly, The Faithful, and Miranda. These zines are spirited and sweet, from a non-profit that fosters creativity and connection above all. I'm listening to it right now, and soon you could be too!
You must log in to comment.