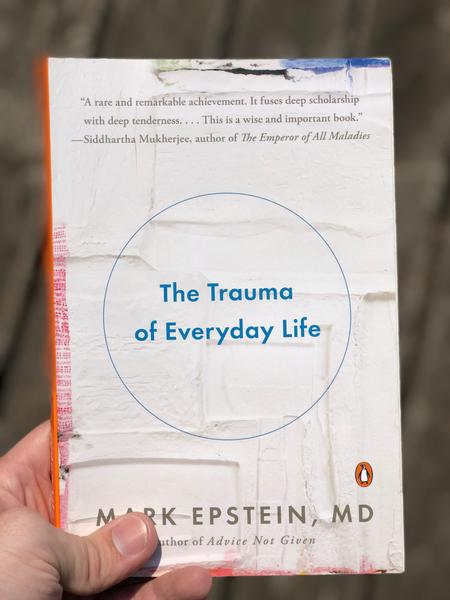 The Trauma of Everyday Life
Think you're unique with your traumatic experience? Think again. While every situation and event affects everyone differently, it's also true that most every person has gone through some form of trauma... even the Buddha. It's something that makes us all the beautiful, fucked up people we are today. If you're looking for a book to help face your trauma from a Buddhist perspective, Mark Epstein's The Trauma of Everday Life is for you. This is essentially a retelling of Buddha's life story through the lens of the loss of his mother when he was an infant. It's a fascinating perspective and it's readable and relatable even if you aren't already familiar with the story or religion. It's basically the tale of how a privileged young man raised in complete ignorance of life's harsh reality screwed it all up, gave up everything he had and almost died from neglecting himself, and finally found a "middle way" where his own experiences and the problems of humanity provided meaning rather than limits.
You must log in to comment.