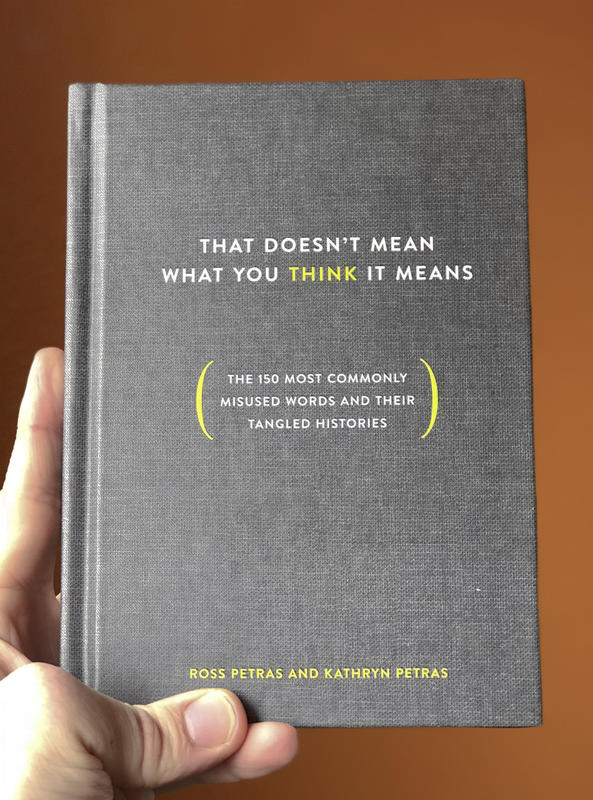 That Doesn't Mean What You Think It Means: The 150 Most Commonly Misused Words and Their Tangled Histories
Etymology is the study of the origin of words and the changing definition throughout their use. In this book, you'll find a detailed account of an array of the English language's most misused and misunderstood words. Not only will you get definitions to confusing words, but you'll also get some trivia to boot, with a brief origin story of each word and why/when its usage went afoul. It's written by Kathryn and Ross Petras, notable for their past humorous books, including You're Saying It Wrong and their best-selling page-a-day calendar, The 365 Stupidest Things Ever Said. Once again, they have capitalized on their fun-loving sense of humor and deep wealth of knowledge on language and history.
You must log in to comment.